The Best and Cheapest Cities to Live in the US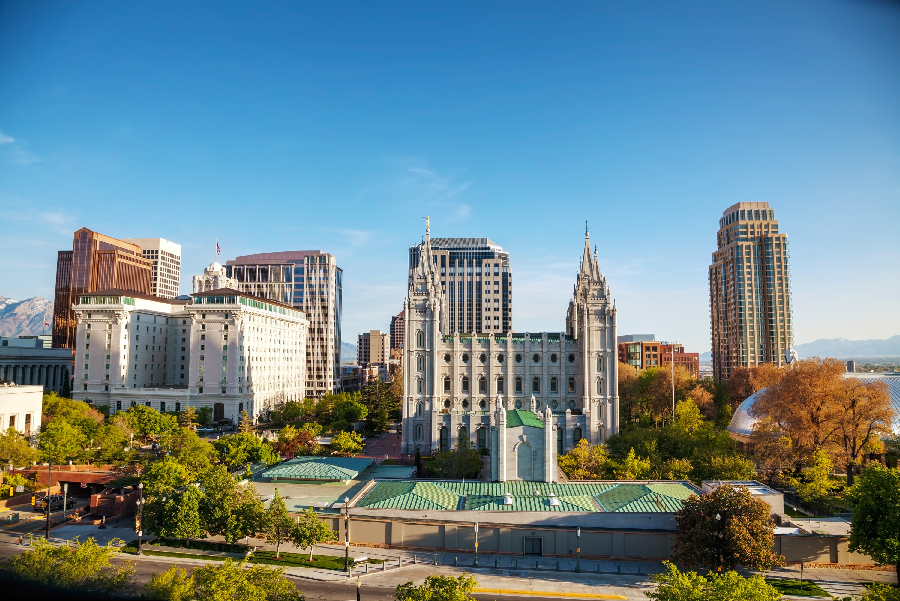 Rochester, New York
Rochester is an awesome place to live. There is a ton of things to do in this region and it is quite affordable compared to a lot of other places in New York state. It has a low cost of living compared to the national average as well. Situated on Lake Ontario and just a few hours' drive to the finger lakes, Rochester is an outdoorsman's dream. There are a few aspects of living this far north that must be kept in mind. Winters are harsh here and it can get frigid during these months. Snow is common in April and in October outside of the regular winter months. 
If you enjoy winter activities, you have no reason not to love Rochester. The area became popular around the turn of the century due to large garment businesses moving in. With these industries booming, the Rochester area became more popular and brought in tons of cultures and people from many backgrounds. Now, the population is around 211,000 and is home to festivals, businesses, and a renowned educational system.
Cornell is about 2 hours away from Rochester but the town holds its own when it comes to education. The University of Rochester and the Rochester Institute of Technology are located within the city. And if you are attending school in the area and are looking for fun things to do, there is plenty. Highland Park is a top attraction in Rochester. There are 150 acres of bushes, trees, flowers, and other flora dotted around the park. They like to go big or go home here. Usually, you can find a field of flowers, sometimes lilacs and sometimes pansies. You cannot be dissatisfied with a field of flowers. 
Raleigh, North Carolina
Oak tree-lined streets gave this city its nickname, the City of Oaks. Additionally, the job market is usually in a good place in Raleigh. There is a large tech industry and North Carolina University and Duke University draw those looking to advance in this area. Industries revolving around manufacturing, utilities, and transportation are prominent here as well. There is a low unemployment rate and that brings in new residents every year. Many folks want to go where the jobs are.
Additionally, the cost of living is low compared to the national average. With these prices, many potential new residents are looking at Raleigh apartments for rent every day. Especially with inflation on the rise, everyone needs to try to save money wherever they can. Utility prices here are even 4% lower than the national average. It's difficult to find anywhere in the U.S. where electric and gas prices aren't skyrocketing. 
Another draw for Raleigh is the weather. This part of North Carolina sees all four seasons. The best part though is that there are beaches and mountains nearby. You can have the best of all worlds in Raleigh. A two hours drive to the coast is worth it for a break from city life. The mountain ranges are just as relaxing. The Blue Ridge Mountains and the Great Smoky Mountains are part of the Appalachian range that goes through North Carolina. The Appalachian Mountain Range runs from New York to Mississippi. Some of the best views are right in North Carolina.
Green Bay, Wisconsin
Finally, let's take it to the Northwest. Located at the mouth of the Fox River, it is one of the most influential cities in the sports world. The Green Bay Packers have a serious fanbase. They have sold out every game played in Green Bay since 1960. This includes preseason games. These fans are often referred to as "Cheesheads". It was initially coined as an insult in 1986, referring to the state's well-known cheese production. However, Green Bay wears its cheese hats proudly. 
Some of the local's favorite things about Green Bay is having big city amenities but less of a "big city" feel. There's more of a comforting, small-town vibe here. There's plenty to do and tons of boutique shopping. But you won't feel like you're in a big city in Green Bay. There is a multitude of employment opportunities here. The unemployment rate sits at about 2.6%, lower than the national average of 3.7%. 
Whatever affordable locations you end up researching, these three are perfect to add to your list. In 2022, finding a place to live that you can afford has become quite challenging. With the help of the online community, you're bound to land the perfect new neighborhood for you and your family.