Persian carpets | Kinds of Persian Carpets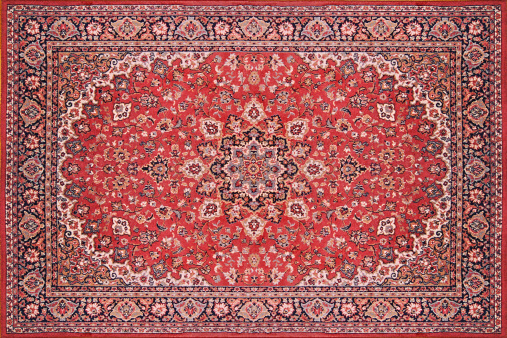 Persian carpet' richness and beauty are well-known. The attributes and nature of floor coverings vary much of the time, especially when made in various regions. Turkish carpets are typically coarser, with geometric designs that are jagged and brighter and wilder colors, while Persian carpet typically have floral patterns. Fine highland knotting and compact knotting are used to make high-quality Persian carpets. 500 knots per square inch are found in some. Cover plans change from one area to another and frequently from town to town. Numerous come in a wide range of colors and feature floral designs with swaying tendrils. Bold medallions, spandrels, repeating arabesques, and dramatic borders frequently employ repeated Herati patterns of flowers centered within diamonds with four curled leaves that resemble fish emerging from each diamond are additional time-honored Persian motifs.
Different Kinds of Persian Carpets
Mashhad, Tabriz, Arak, Isfahan, Kashan, and Kirman are all well-known places where carpets are made. The Khorassan, Meshed, Herat, Shiraz, Korman, Tabriz, Senna, Sarouk, Heraz, Hamadan, Sultananabad, and Ispahan are all well-known varieties of Persian rugs. Bakhtiar, Bidjar, Bakshaish & Heriz, Fereghan, Bibikabad, Tehran, Qum, Joshegan, Malayer, and Sarab are other towns and regions that make rugs. Turkish and Iranian city carpets are known for their formal, dense, curved floral patterns. They have typically had a higher knot count in the past.
Doris Leslie Blau claims: These antique Persian Kashan rugs and carpets successfully combine the common central medallion with pendant systems, which are complemented by corner spandrels and floral compositions that repeat. Antique Persian carpets are made up of spiral arabesques with floral and foliate motifs that are based on a grid system. While the most exquisite traditional antique rugs of the nineteenth century were woven in the sophisticated city workshops of Kashan, Malayer, and Senneh, Western Persian centers like Malayer and Senneh gained a reputation for their intricate repeats of floral boteh. Kashan became the center of the Persian silk industry, and its wool rugs were renowned for their silky quality. Mohtashem, after the city's most famous weaver, is the name given to the finest antique Kashan rugs and carpets. Only skilled artisans can create such intricate rugs with the amazing symmetry depicted in sophisticated cartoons.
The tapestries on Joshegan rugs, designed by Doris Leslie Blau, are well-known. The majority of them are four by six feet, though some are larger. Joshegan rugs are some of the largest Persian rugs. The majority of the colors used in the weaving are natural dyes that look great together. As is typical of Persian rugs, the designs and patterns are typically quite intricate. The absence of empty color in the rug itself is another characteristic of traditional Persian designs. Each Joshegan rug is covered in intricate patterns. The hand-made asymmetrical knots used in the weaving of these rugs are also Persian. The materials, age, and number of knots per square inch of a Joshegan rug determine its characteristics.