Mccbs And Mcbs In Electrical Systems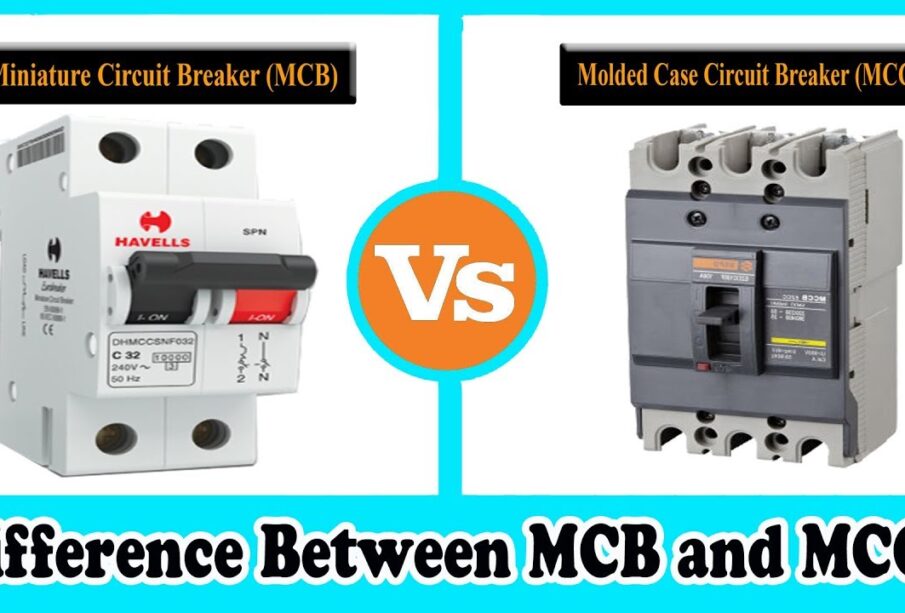 Uncovering the Power of MCCBs and MCBs: A Comprehension into the Importance of Moulded Case Circuit Breakers in Electrical Safety
Electricity is a powerful source of powering our homes, businesses, and cities. But, when it comes to electrical safety and protection, a few devices are essential such as circuit breakers. Amongst the numerous circuit breakers available on the market, moulded case circuit breakers (MCCBs) and miniature circuit breakers (MCBs) are two of the most prevalent.
Here, we will take a close look at MCBs and MCCBs, exploring their advantages and disadvantages to assist you in choosing the suitable circuit breaker for your needs.
Mcbs: Security At The Flip Of A Switch
Miniature Circuit Breaker ( MCB) is a device that safeguards your electrical circuits from overcurrent flow, short-circuiting, and other faulty conditions. These tiny devices are self-activated when they detect a problem and consequently interrupt the flow of electricity. They are ideal for residential and commercial buildings and industrial grounds due to their compact size.
Electrical equipment can be protected from damage and electrical fires by detecting and interrupting faults within milliseconds. Another advantage of MCBs is that they are relatively inexpensive due to their size, which means they can be easily integrated into the existing electrical systems reducing the overall cost of ownership. It allows for more efficient use of resources and better system protection.
In conclusion, miniature circuit breakers are a critical component in any electrical system providing the necessary vital layer of protection against damage and ensuring that the power is distributed safely and efficiently.
Shield Your Power With Mccbs
An MCCB protects electrical circuits from overloads and short circuits caused by excessive current. They are used for different voltages and frequencies and have adjustable trip settings, having a current rating of about 2500A. The internal components of MCCBs are protected by a moulded case.
This design protects the electrical circuit against external impacts and makes installing it easier. The main advantage of using an MCCB is its ability to provide exceptional protection against overcurrent. The magnetic tripping mechanism detects when the circuit breaker's rated capacity exceeds the current flowing through it.
MCCBs can also be remotely monitored and controlled, enabling easy troubleshooting, remotely tripping, or closing the breaker in case of any emergency. Overall, MCCBs are essential to ensure electrical systems' operational safe limits and improve energy efficiency.
With that, we conclude that both MCBs and MCCBs are essential components in electrical systems, ensuring the system's and people's safety. While MCBs are used in commercial settings, MCCBs are used in industrial and residential applications. But whether you're an industrialist or a homemaker, electrical safety is for all.
And with Legrand's MCBs and MCCBs, you shall never fall short on electrical safety. Known for their high quality, reliability, and durability, they are the top choice amongst electricians and engineers. So if you're looking for a trusted and reliable brand for your electrical needs, consider Legrand's MCBs and MCCBs.