Luxury Hotels with Cheap Prices in Solo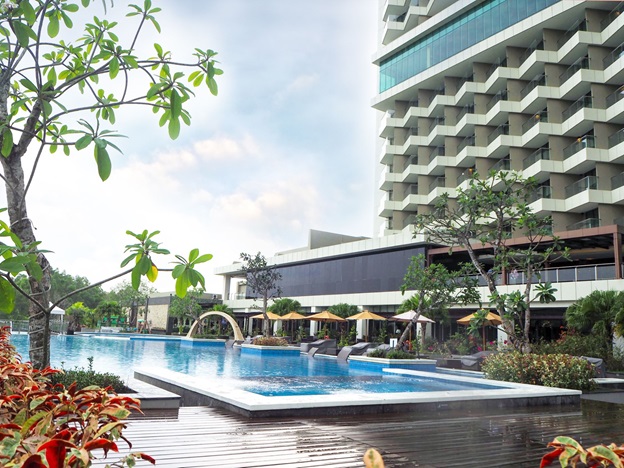 Before you go on vacation to Solo, also plan your accommodations for you and your family. We have a row of super-luxury hotels that are ready to pamper themselves. Starting from a Balinese-flavored hotel to a hotel with a miniature of the Prambanan Temple in it, it can be a choice for a place to rest to spend the night. Don't worry because even though it's a luxurious and special hotel, it costs less than IDR 500,000 per night! Find the hotel of your dreams and prepare to be lulled by its luxury.
1. Syariah Hotel
In Solo, you can stay at the largest 4-star sharia hotel in Indonesia. Just imagine, this hotel consists of 12 floors with a total of up to 378 rooms! Each room has a modern minimalist design. You can choose standard, superior, or deluxe types. For those who want to stay with family, then the Family Suite type room will be suitable. This room type has ​​26m and is equipped with a bathtub and a comfortable living room. Special, all Muslim worship equipment has been prepared here. Even to support guests' worship, there is a prayer room that is clean and comfortable on each floor. Of course, one more unique thing is the sharia spa services at this hotel, with maximum service for you while still following Islamic law. You don't need to doubt its halalness because this hotel has obtained a sharia certificate from MUI. Another facility that you will get is breakfast at Al Kautsar Restaurant.
2. Lorin Hotel
The fact is that there are rarely hotels with many rooms in the city center of Solo. But Lorin Hotel can make it happen for you. When you arrive, the friendly staff will welcome you with a Javanese feel. You can even see a row of gamelan (Javanese musical instruments) in the lobby area. There are five types of rooms offered here. You are starting from Moderate Dwangsa, deluxe rooms, executive rooms, deluxe suites, to bungalows. Each room has a modern design with a touch of warm room colors to provide more comfort for you while resting. It's not a luxury resort if it's not equipped with complete facilities. One of them is a large outdoor swimming pool decorated with large statues and lush trees. The feel of the pool area will make you feel like you are on vacation to the island of Bali. You can even take advantage of the special sandy field facilities for beach volleyball with your family. There is also a gym room for those who want to exercise on the sidelines of your vacation.
3. Aston Hotel
All facilities at this 4-star hotel are complete and friendly for children. Very suitable for a place to stay while on vacation with family. This hotel has a choice of superior triple rooms equipped with 1 queen bed and 2 single beds overlooking the garden or swimming pool for small families. Arriving at the room, you can use the teapot available in each room to take water as needed from the dispenser in the hotel hallway. This is one proof that Aston Hotel Solo is also trying to preserve the environment by reducing the use of plastic. Likewise with plastic toothbrushes have now been replaced with wooden toothbrushes. A small step that certainly has a big impact on the earth. This hotel is child-friendly because children can enjoy the afternoon by swimming in the swimming pool on the 6th floor of this hotel. Children can also play in the playground area, both indoor and outdoor playgrounds. The hotel also provides bicycle rental for adults and children! Another facility that you must access is to enjoy delicious dishes at the Sky Dining restaurant.
Whether your trips take you on a long stroll on beaches, delicious cuisines, relaxing spas, and resorts, or urban attractions, additional research will give you the best experience for your visit. Get to know more about Solo by visiting Wonderful Indonesia.