Sunglasses Fashion: What's The Latest Trend And What's Trending Down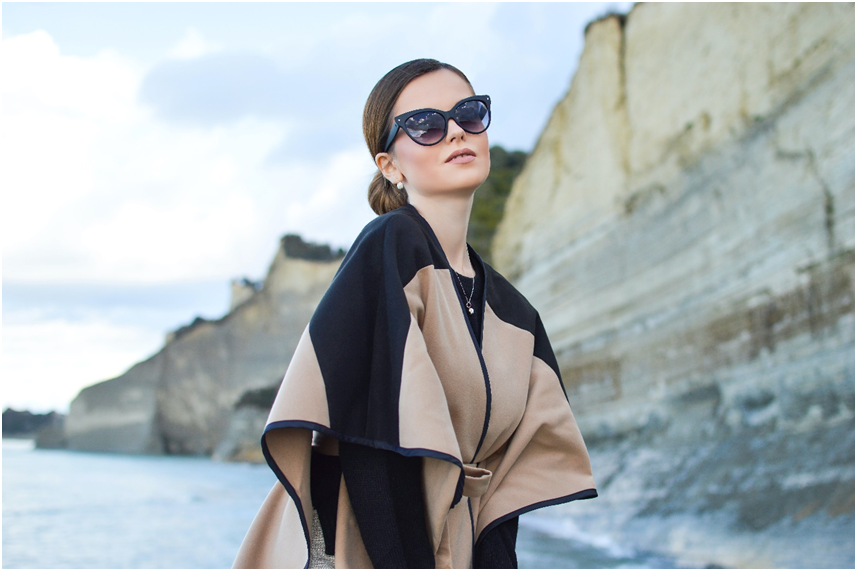 Sunglasses fashion comes and goes, but for fashionistas and socialites it's about making a statement. But for the average people like us, it's an everyday struggle to keep up with what's hot and what's trendy. You might be asking…what's trendy what's not? Of course, we're here to help! You can just go out and pick whatever pair of wow-worthy and authentic sunglasses you would like anytime, anywhere. That's a no-brainer. But 2 minutes of reading might just save you hours of shopping for the right pair of sunnies to wear. It does not matter whether it's a pair of Persol, Burberry, Carrera or Ray-Ban Sunglasses – It's more on the frame, the look and the lens!
#1 Round Sunglasses
We've witnessed the evolution of sunglasses fashion as the years gone by and round sunglasses seem to have made it to our top list. And who says plain sunglasses isn't fashionable at all? Rihanna tells you more…
#2 Thick Acetate Frame Sunglasses
Thick acetate sunglasses? We can't help but give this title to Prada's designer sunglasses, and it's for a good reason: They embellish your sense of fashion like no other. But Dolce & Gabbana isn't that far behind the list of the best sunnies! Thick rimmed sunglasses come rims twice thicker than that of a wayfarer, but the frame is not necessarily as big as the oversized ones. Its temples are either thick or thin. Thick frames are a favourite not only that it comes in different shapes and sizes, but thick frames hide all sins – And Gwen Stefani knows all too well…
#3 Metal Bridge Acetate Sunglasses
We've said enough about Tonto Dikeh on this post. But we can't help but notice those metal bridge acetate sunglasses. Aren't they flashing-ly classy? It's not your typical outdoor designer shades, but it's arguably eye-catching whichever party you land your feet on. The best part? We have three styles available to choose from (and their all Prada!) And we ought to stop showing photos of celebrities wearing designer sunglasses, but Marina Rumppe looks effortlessly cool in this one. Doesn't she? Anyways, she's into beauty blogging and has a lot of makeup tips you can legally steal from her! Just don't forget to give her a shout out on Instagram!
Whether it's 1970, 1995 or 2015, mirrored aviator sunglasses are always a favourite. Perhaps because the aviators are capable of turning any ordinary day into something spectacular. And you don't have to be mystical to wear a pair of Ray-Ban RB3025, it does the trick for yah!