One Security – Android Antivirus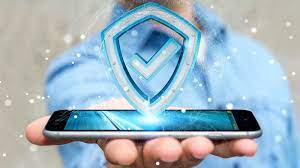 For any failure of function, there is a reason. Take a human. If a healthy soul becomes plagued with poor health over and over, it is due to not taking proper personal care. Prevention and healing conveya sound and a valuable message. Simple case of influenza if neglected can cause death in the worst scenario. If suffering from this illness, one need to seek medication to heal.
However, with necessary pre influenza prevention procedure, been infected, can be prevented. This magnifies the importance of prevention over healing. Same principle applies to a smartphone. If proper preventive care is not taken to maintain the smartphone, then it will malfunction, which will need repair. In the worst scenario replacement. Repairs could be costly and replacement costlier. So, prevention with care is the most intelligent and smart way of getting about.
In this context installing a smart prevention, with care app in one's smartphone will be the smartest move. One Security – Antivirus, Clean App will carry that out, in the best and most efficient manner. Here's why this app is highly recommended and widely used around the globe.
About One Security Apk
A most common problem is a virus. In years gone by, we only heard of virus infecting living beings. But today virus infects devices, such as a smartphone too. Unfortunately, a virus in a smartphone wouldn't be felt or known at the initial stage. Once in the smartphone it will duplicate and spread. It will affect the system with its malicious and unwanted actions. Eventually, it will adversely impact the smartphone's good working order and the likes of files, data, and many other internal contents. And the One Security: Antivirus, Clean App, with its intelligent built-in modern technology features will take care of all these. Let's take a brief look into the main actions of this app,
With the app's One Security function, will provide the best security. Cyber crime has become a global menace.
Using public internet, these criminals are up to many fraudulent activities, making smartphone users and the likes unfortunate victims. The app will sense such internet links and not allow access to these dangerous links.
With the app's Antivirus engine, it will run effective scans that are essential to detect all types of malwares, Trojans, Spyware, and clean out such threats. These scans are done automatically and regularly. Cleans all the Junk files comprehensively. Cache files created by external and internal apps. Temporary AKD files, Call logs, Residual files, outdated folders not in use. As a precautionary measure the user's permission will be asked for before cleaning up.
This is an all-in-one antivirus app with cleaning tools. There are many other alternatives like Clean Master apk, NOX Cleaner, AVG Cleaner, Phone Master, CCleaner, etc. that has same features with extra tweaks. Clean master app does not available on Google play store. All other are available on play store for free install. Click here to download Clean Master app.
With all these super features provided by the One Security: Antivirus, Clean App, no wonder its popularity is on the high. Why stay behind? Say goodbye to any concern of the smartphone's safety and its functions. One Security will take over and perform its responsibilities to the fullest. Do the obvious of what more than millions have done. Get it into your smartphone right away and keep enjoying your smartphone's absolute efficiency!
Download One Security Apk
Best and easiest way to download apk file is using AC Market Android app store. You can install AC Market app store on your Android phone and use to install any app or game you want for free. No restrictions, no login and subscription required. Once you install AC Market apk go to search. Then type "one security". You will see this app on search results. Select and click on "Free download" to install for free.