Intriguing facts behind Velvet curtain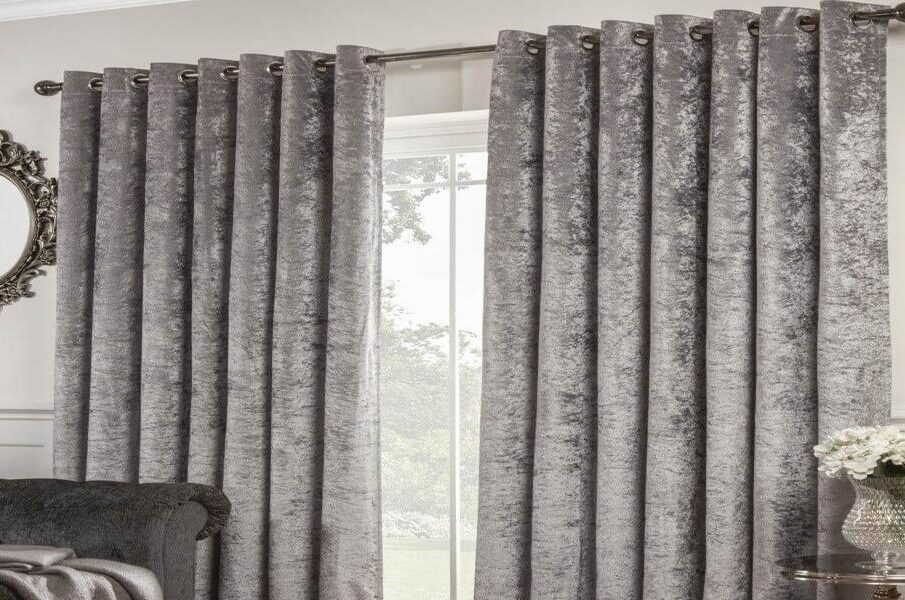 As we all know that velvet fabric is considered a symbol of royalty and luxury in the early ages Mughal emperors used velvet in their court and their dresses were specially made with velvet. The value of velvet is still constant but now time has changed. Velvet is a good fabric as a curtain or not. You must want to know about it in this blog, we will give you a brief detail about it which may help you in buying these curtains.
Is Velvet good for curtain use?
Velvet curtain is considered an ideal fabric as a curtain because it gives a unique and stylish look to any area where you hang them. Its natural light makes it more beautiful and glamorous and makes your area relaxed and comfortable. This curtain can give you the best result in the drawing room and bedroom making your room luxurious. People will be inspired by your choice but if you're drawing or your bedroom is small then avoid installing this curtain because it makes your space smaller than you should hang these curtains in the living lounge.
Why should I choose velvet curtains for my home?
No doubt these curtains are the ideal choice for all homes. It has its grace and looks stunning when hungry anywhere. It stops light and heat from coming inside your room, especially in Summer. In the same manner it stops the cooling of AC inside the room. These curtains are in trend now and make your life so convenient.
Which areas are perfect for velvet curtains?
These curtains are perfect for all cities, but these are ideal for colder areas because their fabric is used against the cold for a long time. These curtains require complete attention and time otherwise it looks muddy and leaves no impression on your friends and relatives.
Can we wash the velvet curtain?
Yes, velvet curtains can be washed but become so heavy when wet so it is suggested to go for dry cleaning to make your curtain clean and untidy if you have crushed velvet at your home then you can wash them but use cold water for it washing to make it lint free. Avoid using bleach or harsh chemicals, it can be dangerous for your curtain and may cause damage.
Which velvet is best for use?
Mohair velvet is good to use because it is made with the hairs of angora goats this velvet is so soft and durable that it can be also used as upholstery because of its well-done performance it can't be dirtied soon and is easily available in so many colors so you can choose its color according to your home interior.
What are the disadvantages of velvet curtains?
As we all know that velvet fabric is known for its so many qualities which we cannot ignore but besides all these aspects it also has some side effects which are necessary for you to know about it
Velvet curtains can get dirty soon.
Maintenance of velvet curtains is hard.
You cannot machine wash alone.
Direct sunlight may fade its color.