BBQ's 2 u With Their Perfect Weber BBQ and Its Uses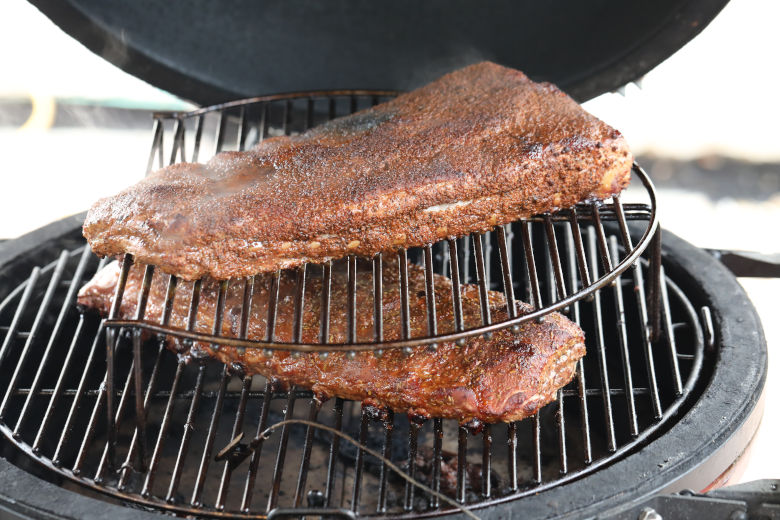 BBQs 2 u is a leading retailer in the UK for the brands like Kamado Joe, Napolean barbeque and the Ooni pizza oven. They have three generations in the family working for the same business. They are very passionate about their work and have been working since 2002. They have good grilling knowledge and that is what they love sharing with their customers. Their 'after-services' is something that you will really appreciate.
Here's what you need to know about how to use Weber BBQ, and grill skills.
Different Types of Weber Barbeque
The history of weber barbeque started almost 60 years ago when they had kettle barbeque and its lid, which had made the barbeque revolution. Even today people just love using them. Here in weber barbeque, you will see around 4 different ranges that will suit any family.
Kettle barbeques: This is the original charcoal classic that is a traditional model having a few enhanced versions like the luxury model. This is the best choice for people doing barbeques occasionally and someone looking for making grilling easier.
Gas Barbeques: They are large gas barbeques that are available in three series from the basic models to the luxury models. They are a perfect outdoor kitchen.
Weber Q: This is a mobile version of the gas barbeque that you can move wherever you wish to. They range from smaller ones to larger ones depending on your choice.
Electric barbeque: This is a practical barbeque that will be helpful when you can't use gas and briquettes.
Winter BBQ Preparation
Barbeques are the best for summers, but that doesn't mean that it cannot be done in Autumn and Winter. If you cannot get the barbeques inside and want to avoid exposing them to wind, snow, and freezing temperatures then you will need to buy a good quality protective cover for them. it is always going to be worth spending around £15 to £60.
Weber BBQ and Cooking tips
As weber BBQ come up with lids, certain cooking tips can help you use this weber BBQ better.
One simple rule is that you can keep the lid on while cooking which is an added advantage. So, keep the lid on and the vents open. The added advantage of this is that it will maintain the temperature inside and will keep your food moist. As you can cook anything from cakes, and chicken to bread, you can try different cooking techniques that can be easy to cook.
Weber BBQ Smoking Basics
If you are looking for a smoky flavour, then these are some simple tips:
For using woods, you can soak them in water for at least one hour. Then remove the excess water before adding it to the fire
In case of using a traditional smoker with a water pan, then it is better to add sauces, marinades, fruit juices, wines, beers and spices. Water is very important to keep meats flavourful and tender.
Always place the food in the mid of the griller. Also, remember that smoke and heat will escape every time you try to check. So, keep a cooking time of 15 minutes.
Weber BBQs have a lot to offer. Just check their website or social media like on Twitter.