Aha Launches ChaavuKabariChallaga Movie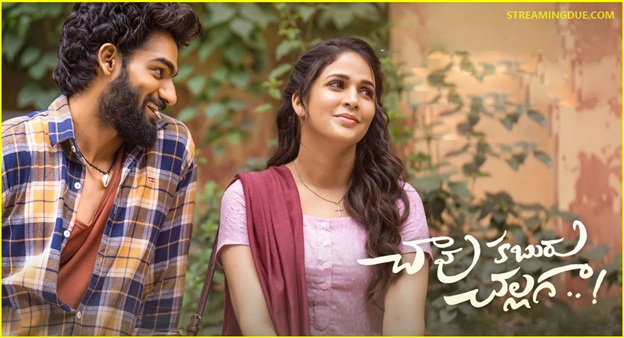 We never imagined that we would face the same situation, yet a bit worse situation again. It can be tough to maintain a sane mind and keep up with work and everything going around you. One easy way is to keep your mind occupied by positive things and good quality entertainment. You can now easily watch movies online. One such best platform to stream quality Telugu content is on the Aha OTT application. This application not only has some of the best Telugu movies, but it also has series you can binge-watch at any time.
One such feel-good movie launched on the Aha OTT platform is ChaavuKabariChallaga.
PeggalapatiKoushik directed it. The movie is a rom-com featuring KartikeyaGummakonda and LavanyaTripathi in lead roles. However, BasthiBalaraju is the main character of this movie and is a simple hard-working person. He does a job to drive the dead bodies to the cemetery. One such day he is called to take Peter's dead body. There he finds Mallika, the wife of late Peter. Besides everything, Balraju finds himself in love with Mallika. He motivates and helps her move on with her life and enjoy the rest of her life with him by choosing him as her husband. But the father-in-law of Mallika disagrees with this idea and is repulsive towards Balaraju.
In this situation, Balaraju finds out that his mother (Gangamma) is having an affair with Mohan. He was first disturbed by this idea but then listening to his mother's emotion; he decided to set up the marriage of his mother and Mohan. Seeing all the good things about Balaraju, Mallika too fell in love with him. Just when everything was going well, Gangamma dies in a car accident. At the same time, Mallika gets a proposal marriage. Everything goes to sudden downfall in a few moments.
The movie has twists and turns and is a feel-good movie giving us many good messages. Quench the thirst for your marvelous movie array, and you may watch these on the Aha OTT platform. It has a wide range of collections comprising astounding films and movies with jaw gripping Plot, Acting, Music, direction, and cinematography.
While you are scratching your head to get these movies, Aha is trying to achieve that all, crucially many of these movies never make it to the theatre or cinema halls due to such competition from other segments and various tastes in different parts of our nation. To get such blockbuster and latest action, subscribe to Aha now.
The movie is a must-watch movie, so do not miss it. Also, Aha OTT has got some more and fun Telugu movies online. So do check the content and enjoy watching good content online.