5 top health benefits of surfing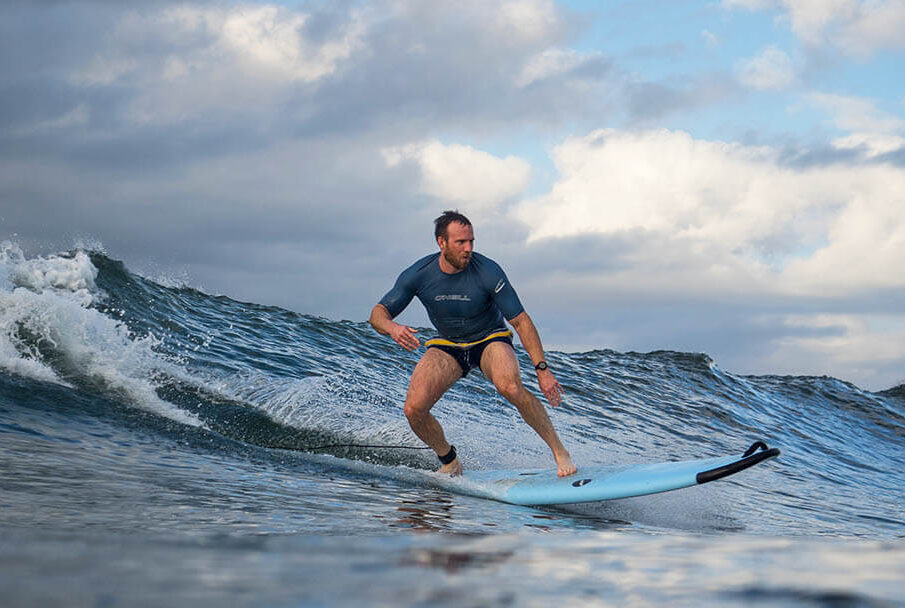 Surfing is becoming the favorite sport for all in the USA. One of the primary reasons for the popularity of surfing is the increased awareness of wellness and fitness among today's people. Indulging in a sport like surfing can be physically demanding and benefit the mind, body and soul.
Many coastal cities have beaches like Redondo, Santa Monica, and Los Angeles in California, USA. Here many training centers are teaching people to surf. Special offers are also provided during summer day camps on redondo beach.
You get to learn from the professionals all around the year. Children, teens, beginners of any age and even experienced surfers can enroll in the classes. Many believe that surfing can bring healthy development to their life.
Here are the health benefits that can be obtained by indulging in surfing.
Helps improve mental health 
The advent of technology has pushed most of the world's population towards a sedentary lifestyle. It has increased the pressure and stress for every working individual. However, one can deal with this by choosing an active lifestyle.
Nothing is better than indulging in vigorous physical activity like surfing if you live near a beach. Surfing can help as it requires you to practice mindfulness to improve focus and concentration. Thus, one can easily forget their stressful routine for some time and live every moment.
Improves sleep 
Insomnia is an increasingly modern lifestyle disorder, and one of the vital causes is inadequate physical exercise. Regular surfing can enhance the quality of sleep.
Your sleep improves with regular physical activity, not just because you become tired.
Physical activities like surfing bring a comprehensive transformation within your body and correct your circadian rhythm. Consequently, your bio-clock will align and wipe off your stress and anxiety.
Improves flexibility and tones your muscle 
You have to twist and turn your body to balance and coordinate when you practice surfing. You will be compelled to maintain many positions to tackle the power of the waves. This will stretch your body and improve flexibility in time.
Muscle toning will increase rapidly, as you have to constantly paddle around using your arms. It will improve your chest, back and shoulder muscles and strengthen them. You can notice a change in the shape of your body when you consistently engage in surfing.
Burns calories 
Burning calories is everybody's goal now. However, it is common to see how people struggle to burn calories correctly. They either overdo cardio and fall sick or never reduce weight even after a lot of work. Surfing is the best way to burn calories without falling ill as it is less intense over joints and knees and physically vigorous. So, you can burn calories without hurting yourself.
Boosts cardiovascular health 
Surfing assures enough oxygen supply to the heart by increasing your heart rate. With time, it will ease breathing and help you to dive into strenuous activities. You will paddle, stand, and hold your body tight during a surf session for balance. This will tighten your core muscles and increase the blood supply to the heart for efficient function.
Finally, you can gain all these benefits with exceptional offers. Many surfing centers also offer summer day camps in redondo beach with various financial discounts and scholarships. Surfing needs uncompromising commitment and perseverance to master it.
You must ensure you give yourself enough time to discover your ability and find your body's balance and skill to play over the strong waves. However, when you have learned it, you will gain ultimate joy. Further, it will make you realize that hard work can turn around your life.