The Development History of Multi-screen Collaboration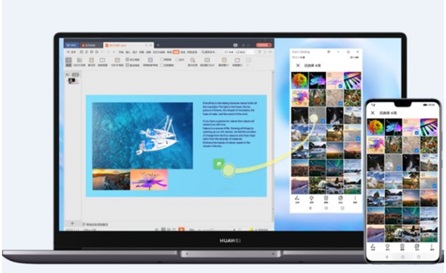 The emergence of a mainstream technology is not immediate. It has unique development history. From the initial wired screen projection to the later wireless screen projection. From the HUAWEI Share OneHop to multi-screen coordination. The multi-device collaboration has developed for three years. The emergence of it is the inevitable result. HUAWEI has carried out planning, layout and modification in advance. At HUAWEI Developer Conference has paved the way for it. Multi-screen collaboration integrates devices through technology.
1. Wired Screen Projection: Starting from a Switch Line
Mobile phones are integrated into people's work and life. Mobile phone functions such as screen projection are favored by consumers. Mate series mobile phones are the first choice for many business people. This is based on the concept of mobile phone PC and the demand of mobile light office. HUAWEI introduced a new mobile office function on EMUI 8.0. As long as a simple Type-C to HDMI connection line is used, the mobile phone can be connected to a screen. After the screen is cast, PPT is played on a large screen, incoming call privacy is protected. One mobile phone is used for two purposes.
A month before the release, other manufacturers took the lead in releasing similar functions. This puts HUAWEI in a passive position. Their innovative exploration projects are likely to be regarded as plagiarism. Business is war without bullets. The HUAWEI team found some problems after comparing other people's schemes. The connection is complicated and the mobile phone cannot be operated after being put on the screen. They found the unique value points and differences of their products and launched a counterattack.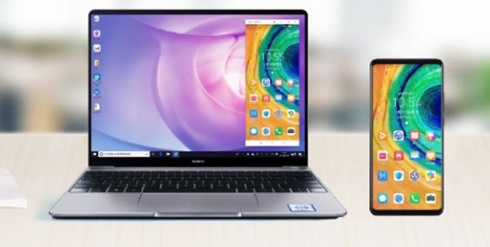 Only one adapter line is needed to realize screen projection. You can connect your mobile phone to a screen through a patch cord. This function supports many functions. Multi-window, file management, quick search, wallpaper replacement. It is convenient for work and life.
2. Wireless Screen Projection: From Wired to Wireless
In the process of using the switch line to cast the screen. More users hope to realize wireless connection as soon as possible. Listening to users' voices has been HUAWEI's unchangeable principle. HUAWEI team implemented wireless screen projection in EMUI 9.0. You don't need to download any APP. you can connect your mobile phone with computer and TV without a patch line. The picture quality is clearer, the time delay is lower. There is no lag.
This function has been used on all new devices. The prices are affordable. You can buy the Latest HONOR Mobile Phones and computers to experience. It is beyond your imagination.