Guide for Different Types of Circular Connectors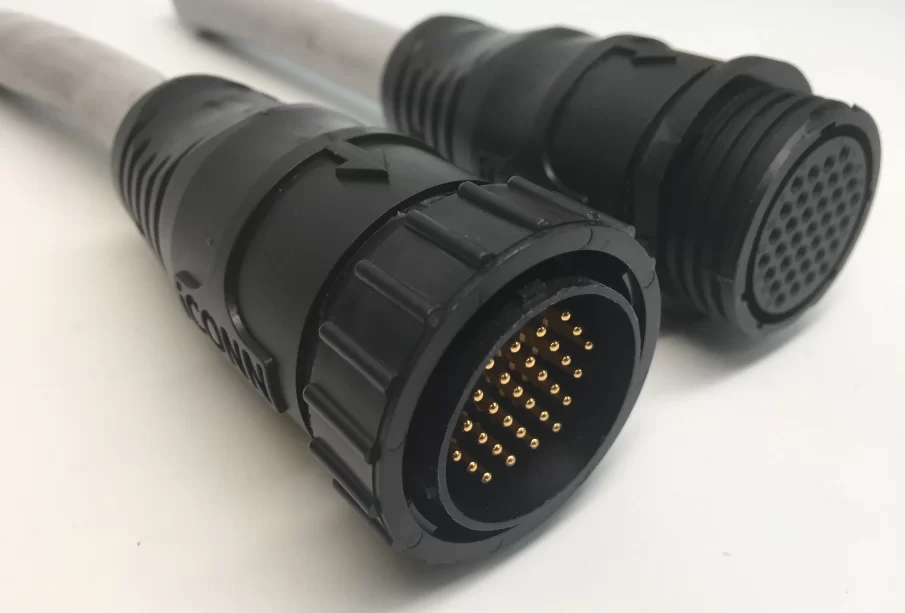 The circular connector is an electrical connector made of two parts – a cylindrical, multi-pin male plug and a female receptacle with corresponding sockets. Cannon created it in the 1930s to meet the demand for constructing military aircraft. These circular connectors carry the contacts necessary for data transfer, electrical signal transmission, or for powering electrical devices. These are also called circular interconnects. These are composed of plastic or metal shell surrounded by contacts.
Each of these is fixed with insulating material to maintain their alignment. MIL-DTL-38999, 26482, 5015, 83723, EN2997, and ESC10 are a few common standards.
Differentiating the types of Circular Connectors based on the following characteristics:
Pins per terminal: There are three, six, or eight pins per terminal present.
Manufacturing Specifications: There are three categories of manufacturing specifications-
Standard Specification: These specifications refer to connectors whose design conforms to American or German military standards.
DIN Specification: These connectors stick to German electrical standards and include multi-pin, high-frequency capability, and hallmark features.
MIL Specification: These connectors are suitable for military and aerospace applications. These connectors are highly resistant to extreme environmental conditions.
According to Size: Micro-miniature and Nano miniature circular connectors consist of smaller pin and jack diameters and narrowed-spaced contacts. These connectors exhibit contact pitches of 0.05 Micro and 0.025 Nano. They are either vertical or inclined to the right.
According to shell size: These connectors consist of smaller and larger shell-size diameters for delicate high-sensitivity applications and transmitting power, respectively.
According to the designed material: Keep a secure connection in harsh weather, an OEM designed Circular Plastic connectors (CPC) and circular metal connectors (CMC). In these connectors, the plug and receptacle help with their respective connections. These types of connectors have industrial applications.
According to metric bolt sizes: The connectors are varied as per bolt size as a bolt uses a metric thread with a nominal diameter of bolt shaft in millimeters. The most often used connector designs in this category are M12 and M8. Other small bolt-sized connectors are growing in the market.
An M12 connector with a 12mm locking thread designed for washing down and in the corrosive environment is used in factory automation applications for sensors, industrial Ethernet, and Fieldbus.
M8 connectors with 8mm locking thread are designed for use in harsh environments with industrial sensors, input/output devices, and other space-saving devices.
Circular Push and Pull connector: These connectors have a spring-loaded cylindrical sleeve that surrounds or is integral to the basic connector housing when the connector is pushed into place. They are combined with a wide variety of medical and electronic equipment, including patient monitoring, MRI machines, intravascular ultrasounds, defibrillators, infusion pumps, and laboratory equipment, also suitable for industrial use.
Further, necessary variables to consider while choosing a circular connector are Connector type, Gender, Terminal options, Mounting options, and Performance criteria.
These connectors are used in critical areas like the military, aerospace, hospitals, and hostile environments. They are also used in the industry's sound engineering, radio communication, tests, measurement, and automation technology. Visit Allied Electronics Corporation for more information.