5 Dining Room Furniture Items that You Can Trust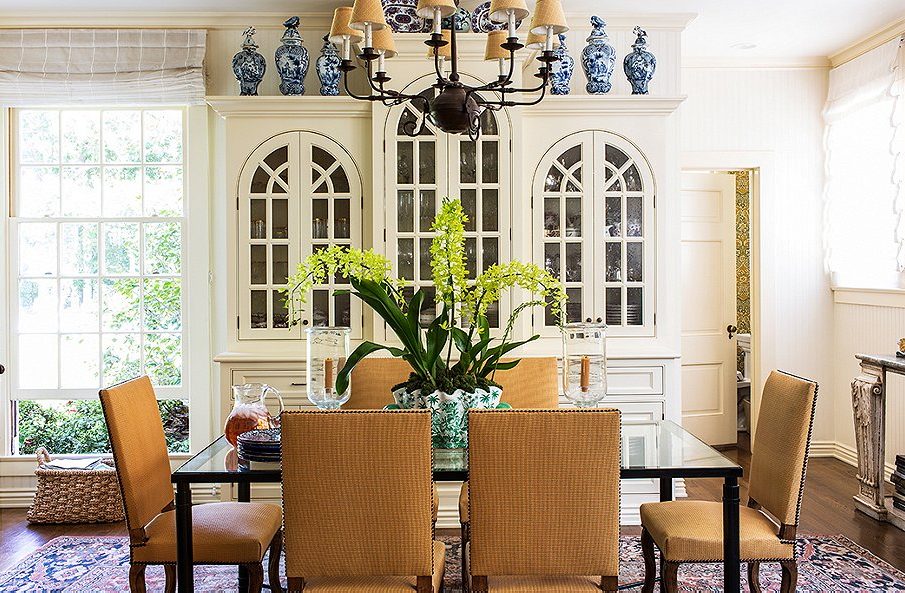 It's possible to beautify a dining room while making sure it's practical too. All that you need is the right dining room furniture. That's what we have discussed in this guide: 5 right dining room furniture items that will make your place look better and feel better. Dive in and find out more! 
The Affinity Dining Table 
This dining table looks at its best brilliance with modern decor. It's black with a black rounded glass top. The pedestal is black too and embellished with a fan-shaped pattern in a beautiful golden hue. The contrast of black and gold gives the entire table a bright appearance. 
The Benjamin Oval Dining Table 
This double pedestal dining table has the taste of timeless charm. The entire tabletop is covered with multiple geometric patterns like the lattice pattern and the interlocked pattern. The base color is taupe silver and the patterns are created with golden stencils. The table, thus, looks like a piece of brilliance right out of a royal family. It looks exceptionally amazing with contemporary and classic decors. 
The Fullum Dining Table 
This dining table is designed with an exceptional artistic vision of features like extendable leaves and a burnished metallic frame. To put it simply, it's both practical and beautiful. 
It has two pedestals made of burnished brass. On top of the pedestals rests a rectangular refined block of ash wood. You can, however, get the tabletop customized in any wood of your choice. 
The Alaska Dining Room Chair 
Look nothing beyond this dining room chair if you're a fan of delicate antique furniture that gives out classic contemporary vibes. 
Featuring the beautiful muted blush hue of burnished metal, this dining chair is designed to exhibit bold curves. Its backrest is its USP. It features a pattern of entwined flower petals. What's more? The pastel rose pink cushioning in the lap of the chair is an added touch of comfort and brilliance. 
The Brittany Dining Chair 
This dining room chair is a burst of colors. It's a transitional wooden chair that features an alluring nailhead trim pattern. You get to pick the type and finish of the wood, fabric, and nailhead of your choice.
These are some of the best options. If you're planning to replace your old dining room furniture with a new one, you might also want to go through the Mobilart dining room furniture products.